Japanese Print Identification Request
---
[ Follow Ups ] [ Post Followup ] [ Ukiyo-e Q & A ]
---
Posted by Gabe Clewley (81.157.80.233) on March 04, 2022 at 19:38:23: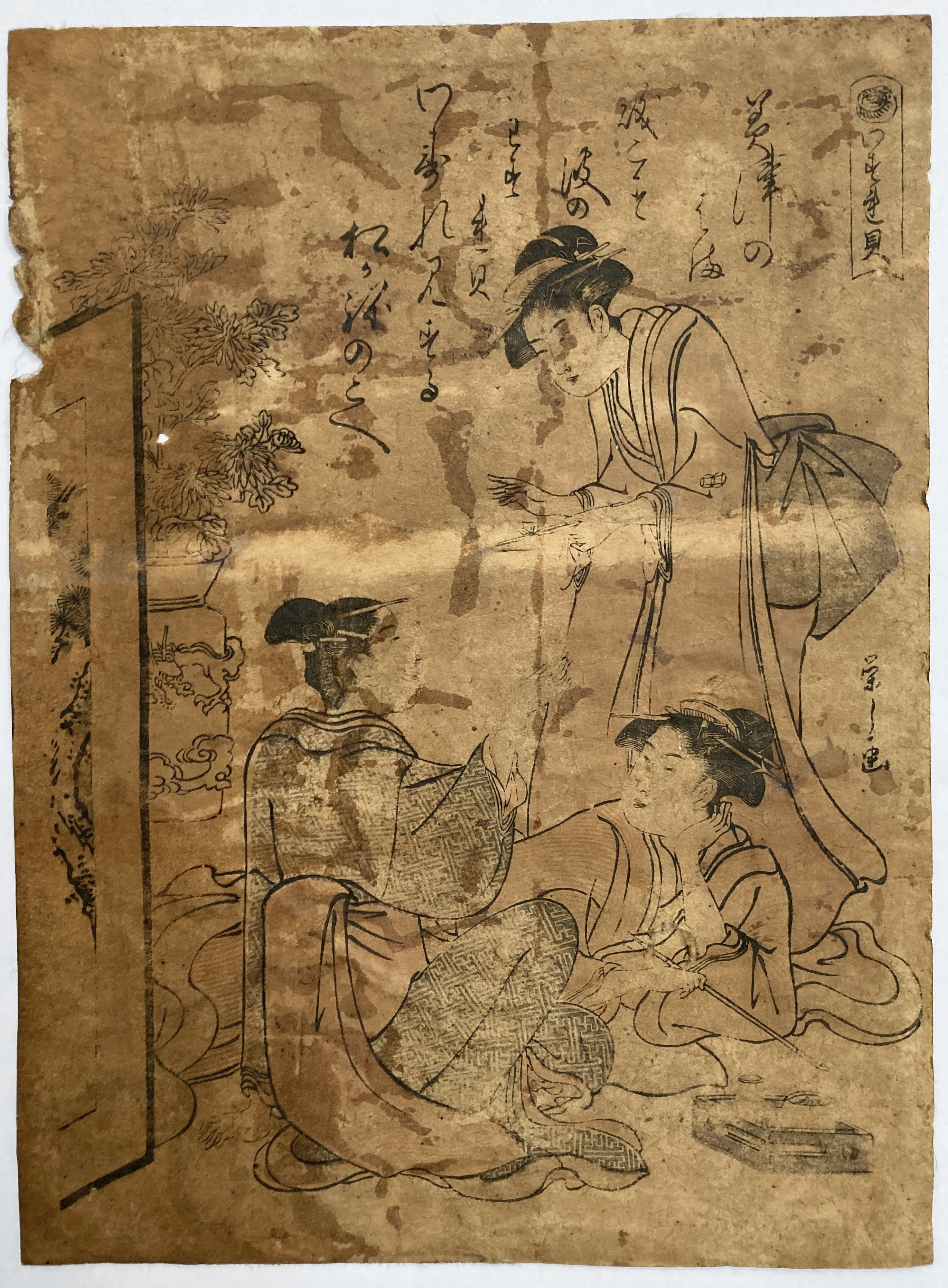 https://data.ukiyo-e.org/uploads/images/f3a6fb52c4e9e1a00ad3b1d0fddebb09.jpg
Hello,
I recently acquired this very damaged by pretty woodblock print that I believe to be late 18th century, and by Shunzan Katsukawa or one of Shunshō Katsukawa students.
Could I please get some more help identifying the artist, title or deciphering the calligraphic writing above the ladies?
Thank you in advance!


---
---