Need help with identification
---
[ Follow Ups ] [ Post Followup ] [ Ukiyo-e Q & A ]
---
Posted by Raoul Donath (165.225.194.170) on April 08, 2022 at 13:14:57: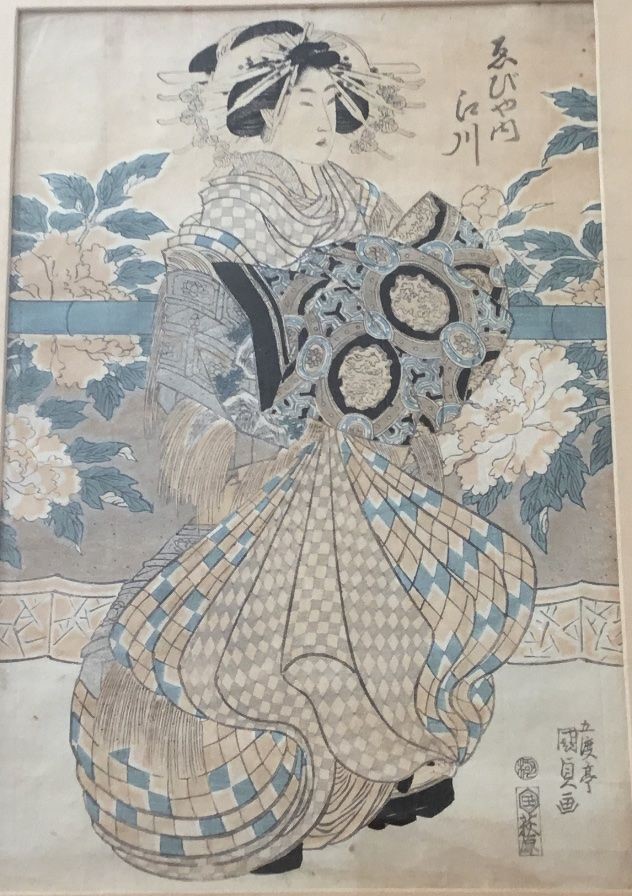 https://data.ukiyo-e.org/uploads/images/92a601c0be4488906ed9b6871510f270.jpg
Hi all
I came across a number of prints and there is one which I can not identify.
Does anybody have an idea who the artist is, the year it was made and what is shows? Based on the head gear I would say it is a picture of a courtisan.
Thank you very much
Best regards
Raoul


---
---