Re: Kunikazu, part of Triptych
---
[ Follow Ups ] [ Post Followup ] [ Ukiyo-e Q & A ]
---
Posted by Hans Olof Johansson (83.252.64.52) on April 20, 2022 at 13:53:45:
In Reply to: Re: Kunikazu, part of Triptych posted by Alec W. on April 20, 2022 at 01:20:22: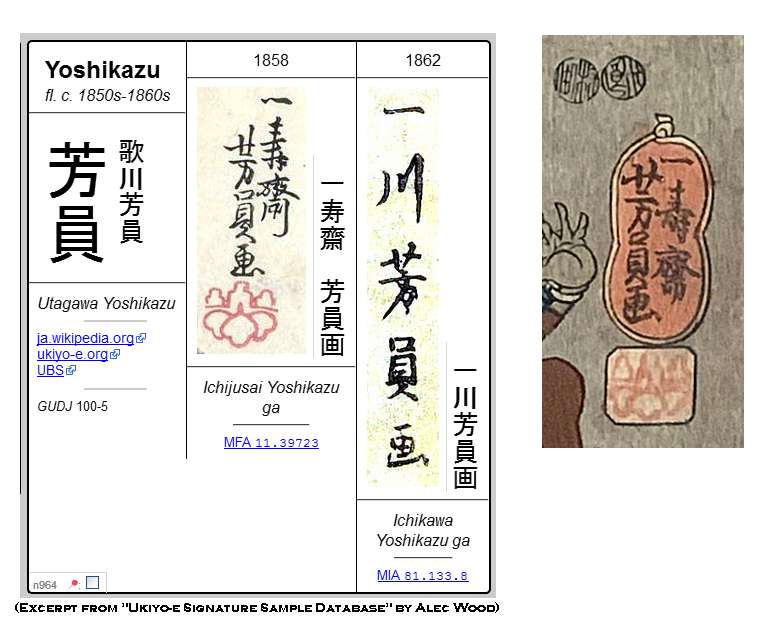 https://data.ukiyo-e.org/uploads/images/bae17542e050698ac9d7ee89c9af215c.jpg
Alec,
I can't figure out where Rick has got the idea that the triptych was designed by Kunikazu. You seem to agree though all three sheets carry the signature of Yoshikazu. Surely, a quick look in your own very useful signature database (see above) wouuld convince you that the signature reads Ichijusai Yoshikazu.
Best regards,
Hans Olof



---
---