Re: Name of artist
---
[ Follow Ups ] [ Post Followup ] [ Ukiyo-e Q & A ]
---
Posted by Mari (77.16.54.175) on May 08, 2022 at 15:01:19:
In Reply to: Re: Name of artist posted by manuD on May 08, 2022 at 08:09:43: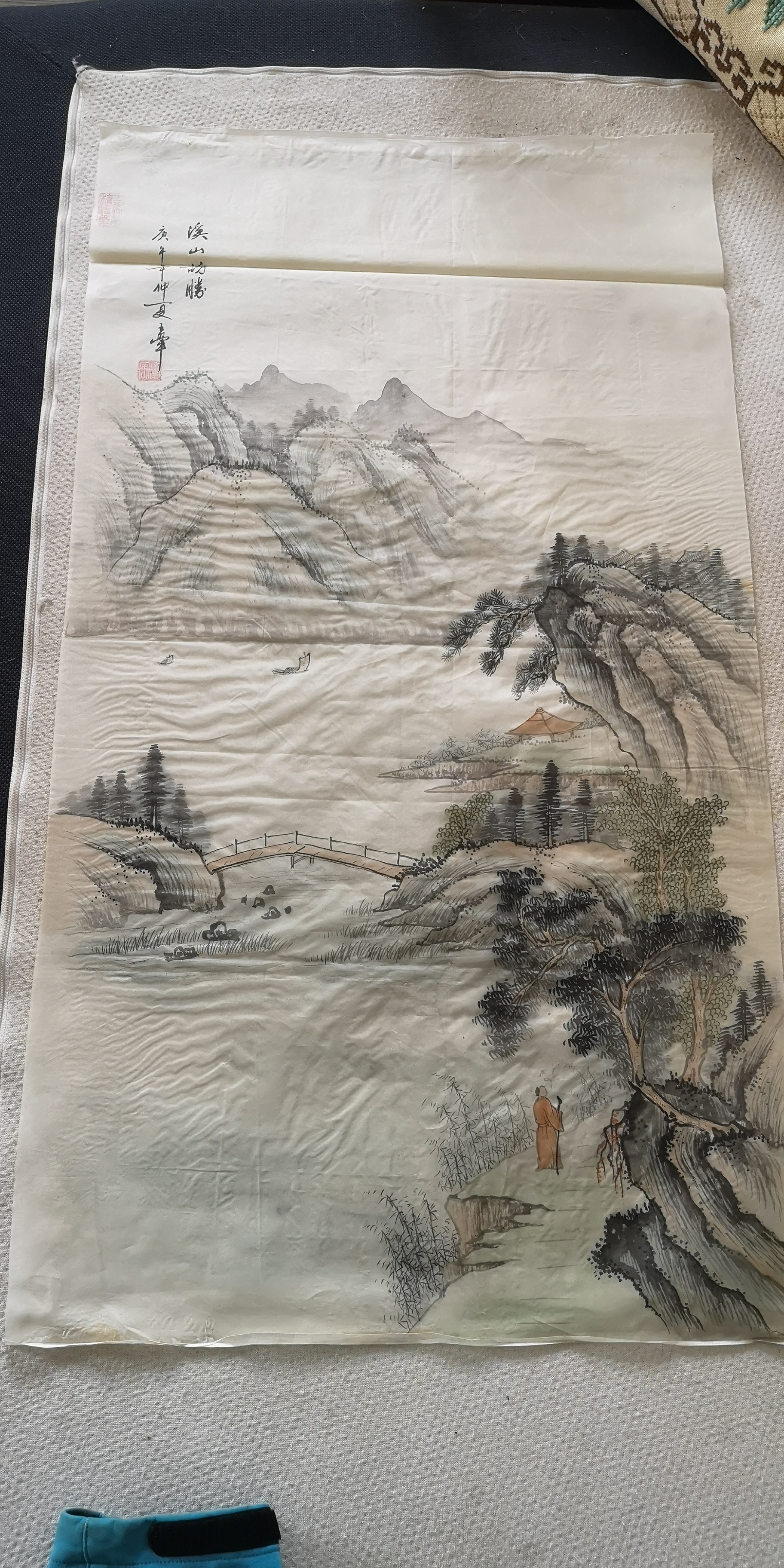 https://data.ukiyo-e.org/uploads/images/392afdbbf2c3639f47c342347099b344.jpg
Thanks for your answer. Here is a picture of the entire painting. I will post a picture with the signature tur ned horizontal as well.


---
---