One last request for help
---
[ Follow Ups ] [ Post Followup ] [ Ukiyo-e Q & A ]
---
Posted by Karen Dupell Drickam (88.129.176.152) on May 13, 2022 at 23:43:19: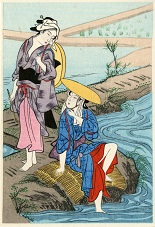 https://data.ukiyo-e.org/uploads/images/0a01125e09f0815a6ecca399bc69f96d.jpg
I think this is an Utamaro. No signature so perhaps the middle of a triptych? (We have his Awabi fishers triptych.)

If Alex W. sees this, thanks for your help on my other queries. You saved my day.


---
---