Re: Woodblock print identification
---
[ Follow Ups ] [ Post Followup ] [ Ukiyo-e Q & A ]
---
Posted by Tom (66.102.16.120) on May 16, 2022 at 19:17:56:
In Reply to: Woodblock print identification posted by Tom on May 13, 2022 at 03:05:56: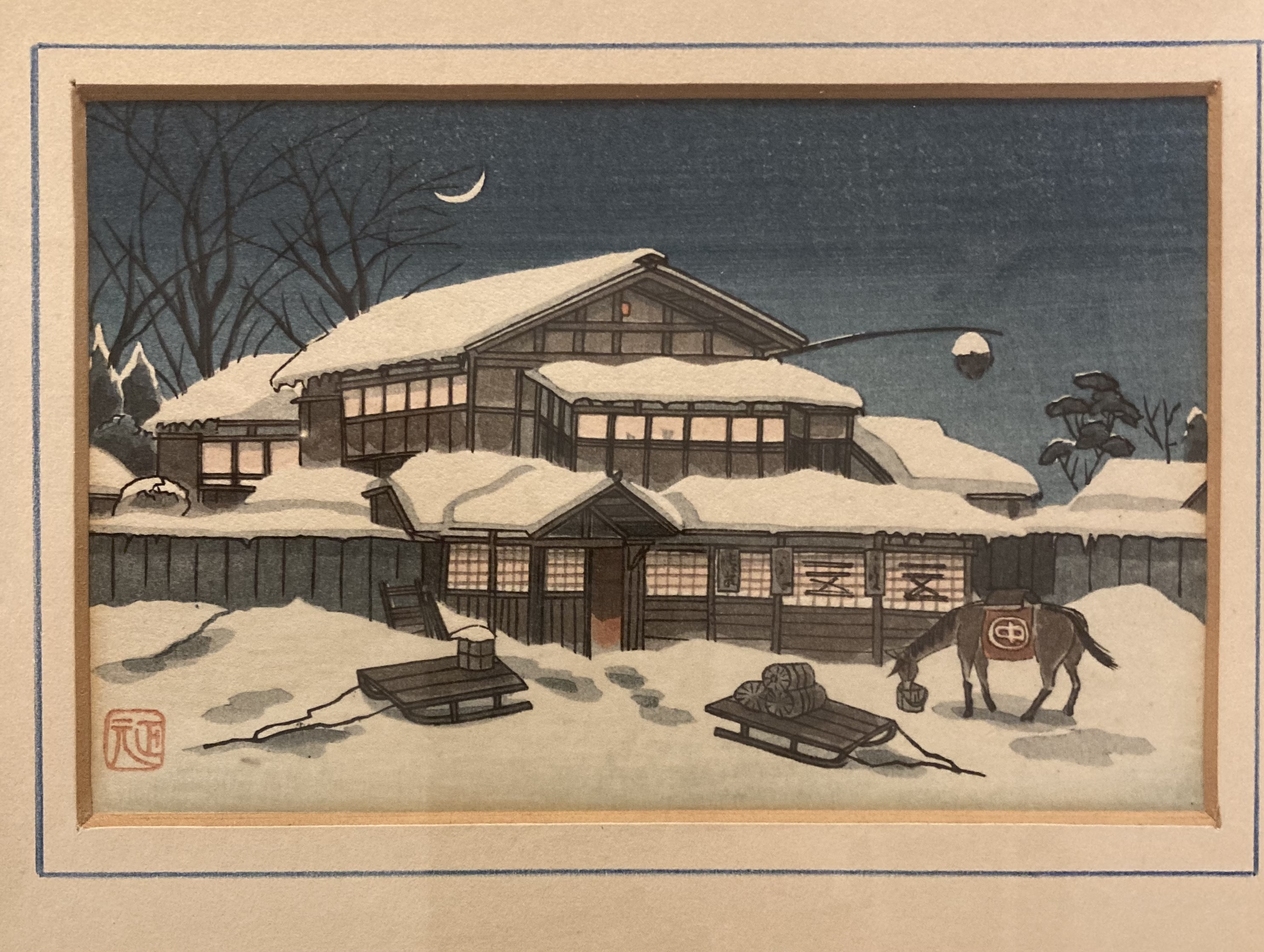 https://data.ukiyo-e.org/uploads/images/da28effdb7f58b3cb19f6c411cf5fda9.jpg
Manu D identified this print as being by Masamoto Mori - but...The seal looks so very different from other works by Masamoto Mori.. could this be a different Masamoto perhaps? Can anyone help confirm Manu's identification?
I do not wish to insult Manu D in any way by asking for another confirmation.... I truly appreciate his work and would love to actually own a piece of Masamoto Moris's art. Thanks again to Manu for his original identification.


---
---