Re: Help identifying this print please
---
[ Follow Ups ] [ Post Followup ] [ Ukiyo-e Q & A ]
---
Posted by Alec W. (2.25.206.221) on June 07, 2022 at 11:51:46:
In Reply to: Help identifying this print please posted by John Black on June 06, 2022 at 23:56:13: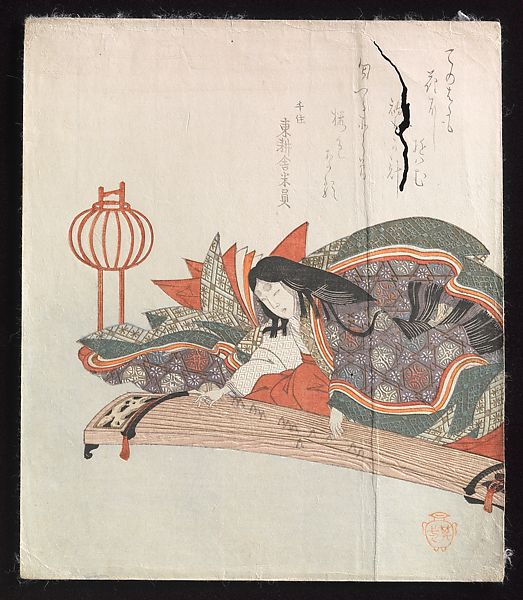 https://data.ukiyo-e.org/uploads/images/b24bd1cabd886fba4cdaa9eb4fa87781.jpg
The seal is that of Suzuki Kiitsu 鈴木其一. Here's another impression:
https://www.metmuseum.org/art/collection/search/77826
The poet is Tōkōsha Yonekazu 東耕舎米員, from Senju 千住.
The design relates to the Heike Monogatari.
In "Designing Nature: The Rinpa Aesthetic in Japanese Art" by John T. Carpenter, the design and its companion are dated to the 1820s.
Also see:
https://files.speakerdeck.com/presentations/ab295f7f5d0c4cf5a608016bc762d1ec/slide_7.jpg
-A


---
---