Artist signature and book title
---
[ Follow Ups ] [ Post Followup ] [ Ukiyo-e Q & A ]
---
Posted by Ger (77.173.15.106) on June 10, 2022 at 18:44:01: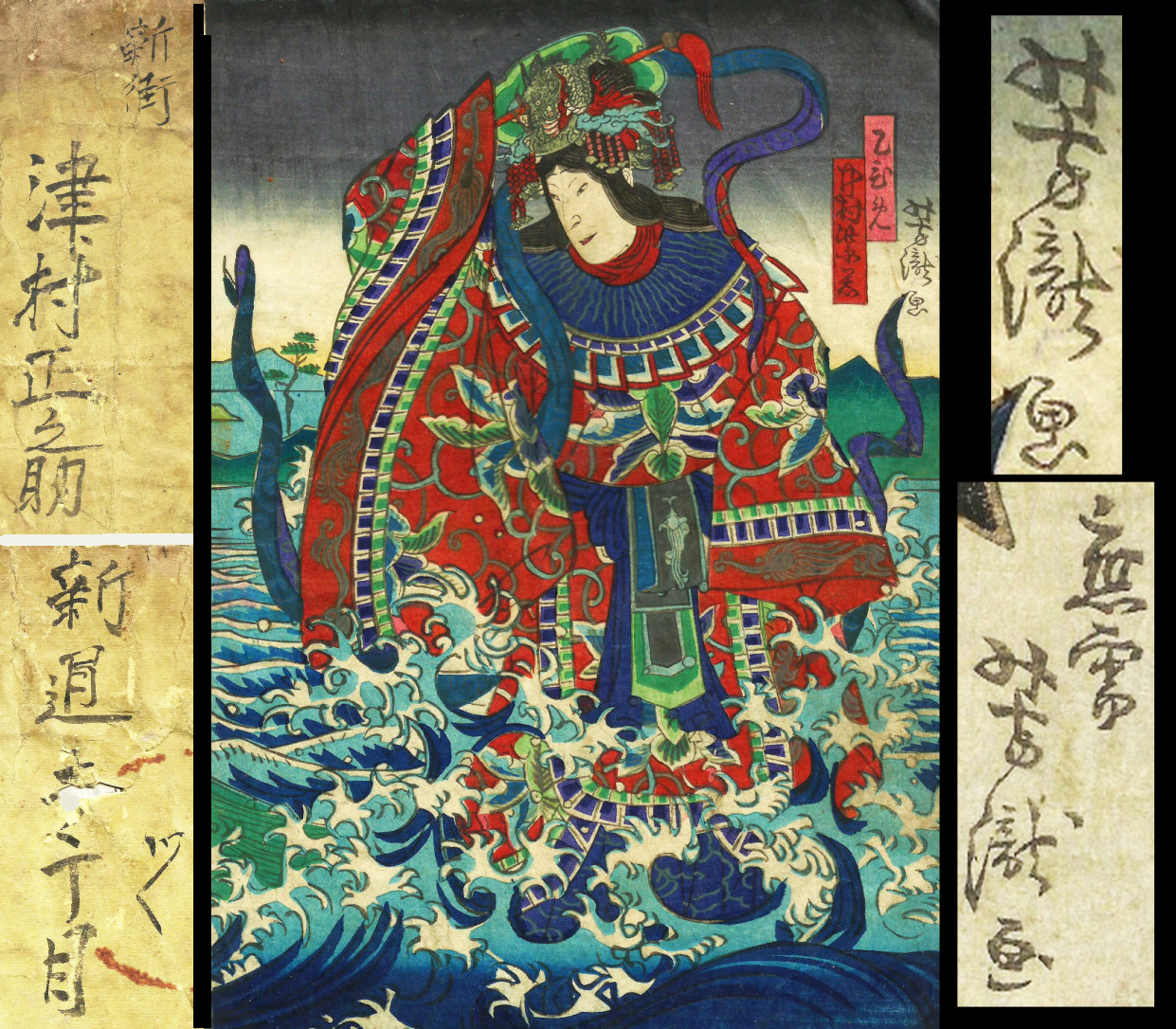 https://data.ukiyo-e.org/uploads/images/7d8549f72aa2379fc443aa2c7a1f5831.jpg
Please read the signature of this artist.
Top right from this chuban print
Bottom right from another chuban print.
They are from a book containing 36 chuban pages all from the same artist.
Top left the front cover title.
Bottom left the text on the back cover.
What would they say?
Thanks very much.
---
---