Re: Artist signature and book title
---
[ Follow Ups ] [ Post Followup ] [ Ukiyo-e Q & A ]
---
Posted by Ger (77.173.15.106) on June 11, 2022 at 09:17:18:
In Reply to: Re: Artist signature and book title posted by Alec W. on June 11, 2022 at 01:33:48: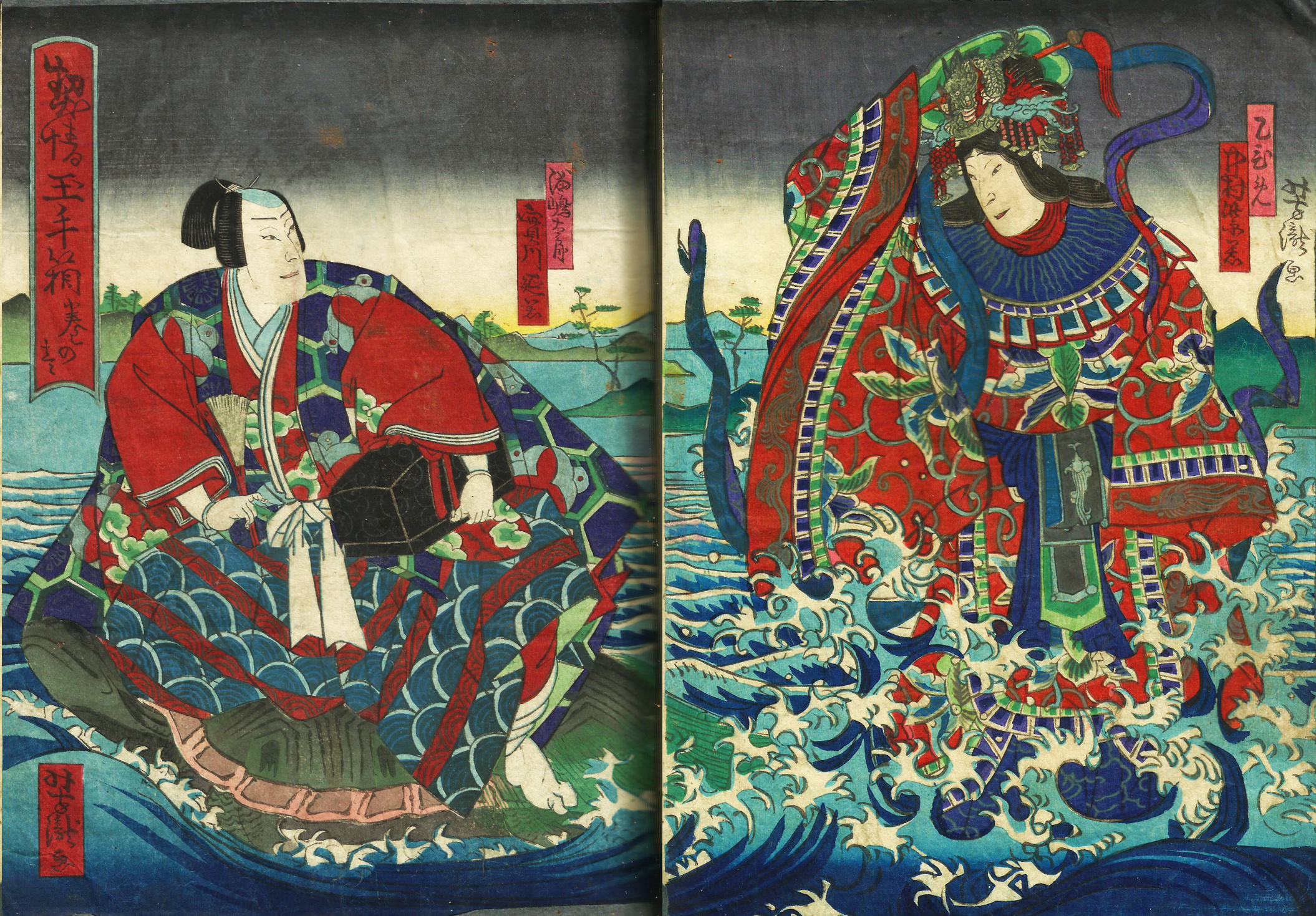 https://data.ukiyo-e.org/uploads/images/6d731f7b464cf8c94387d0f83ae9ffb7.jpg
That's great. Actually on closer inspection it is more of a (beautiful) scrapbook. The Japanese binding hides a small part of the prints. I consider taking out the binding rope - it can be redone after all. Or would that affect the value?
Because of my interest in mermaids (apart from go) I show here the complete diptych hoping you can identify the man on the tortoise. Is Otohime sometimes depicted with a tail? Here no feet are shown and two snake like tails seem to rise up on her side.


---
---