Kunichika good and evil beauty
---
[ Follow Ups ] [ Post Followup ] [ Ukiyo-e Q & A ]
---
Posted by Rick Wilk (37.19.199.136) on June 20, 2022 at 19:36:57: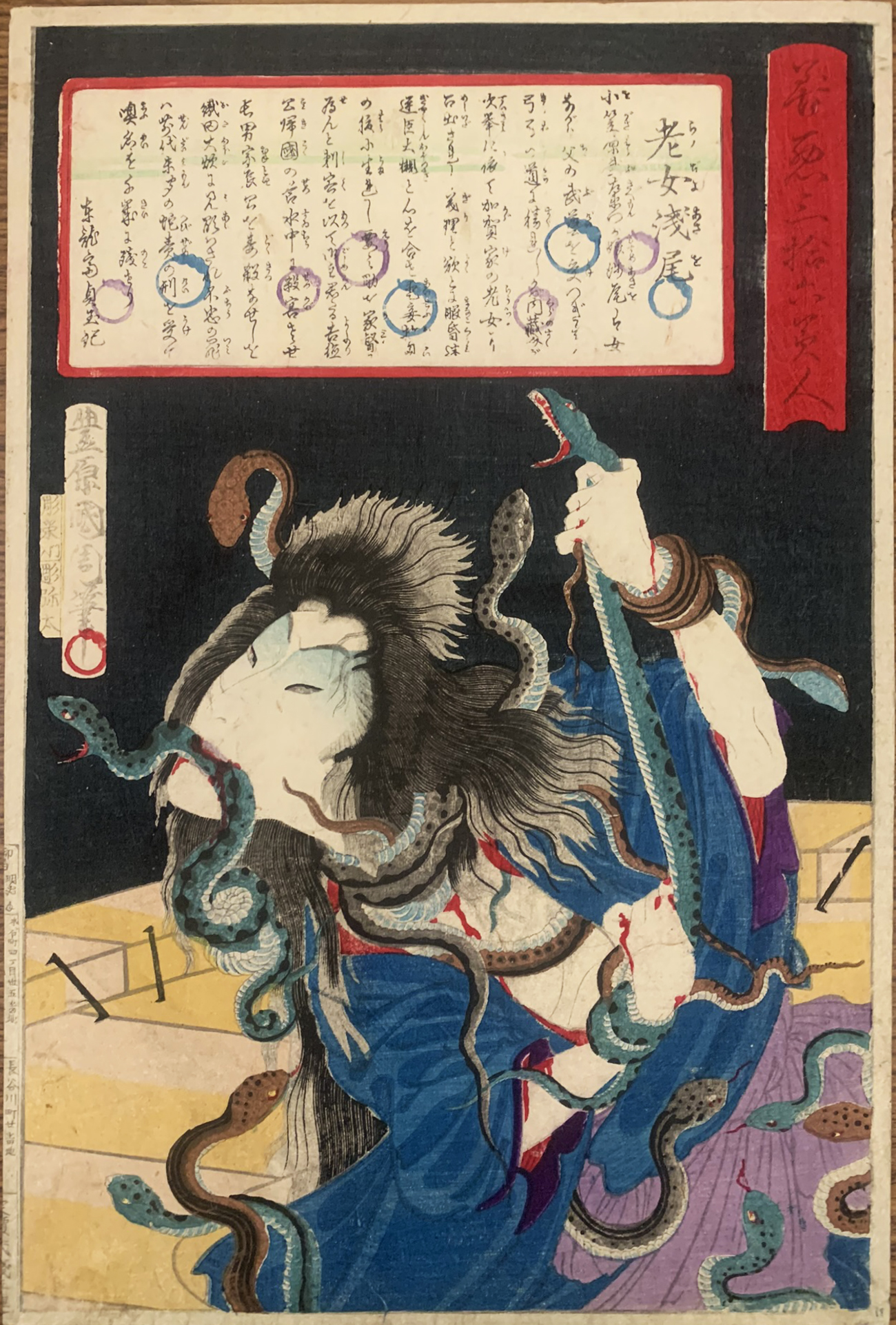 https://data.ukiyo-e.org/uploads/images/63610e1da0f995adebc33e52a0353c8a.jpg
I am surprised I could not find much online about this dramatic print by Kunichika. Who is the old woman Asao? What's with the snakes? Is this published by Takekawa Seikichi like others in the series? Why are there two named carvers?


---
---