Yoshitsuya or Yoshitsuya II?
---
[ Follow Ups ] [ Post Followup ] [ Ukiyo-e Q & A ]
---
Posted by Willson (73.193.74.149) on August 12, 2022 at 02:15:14: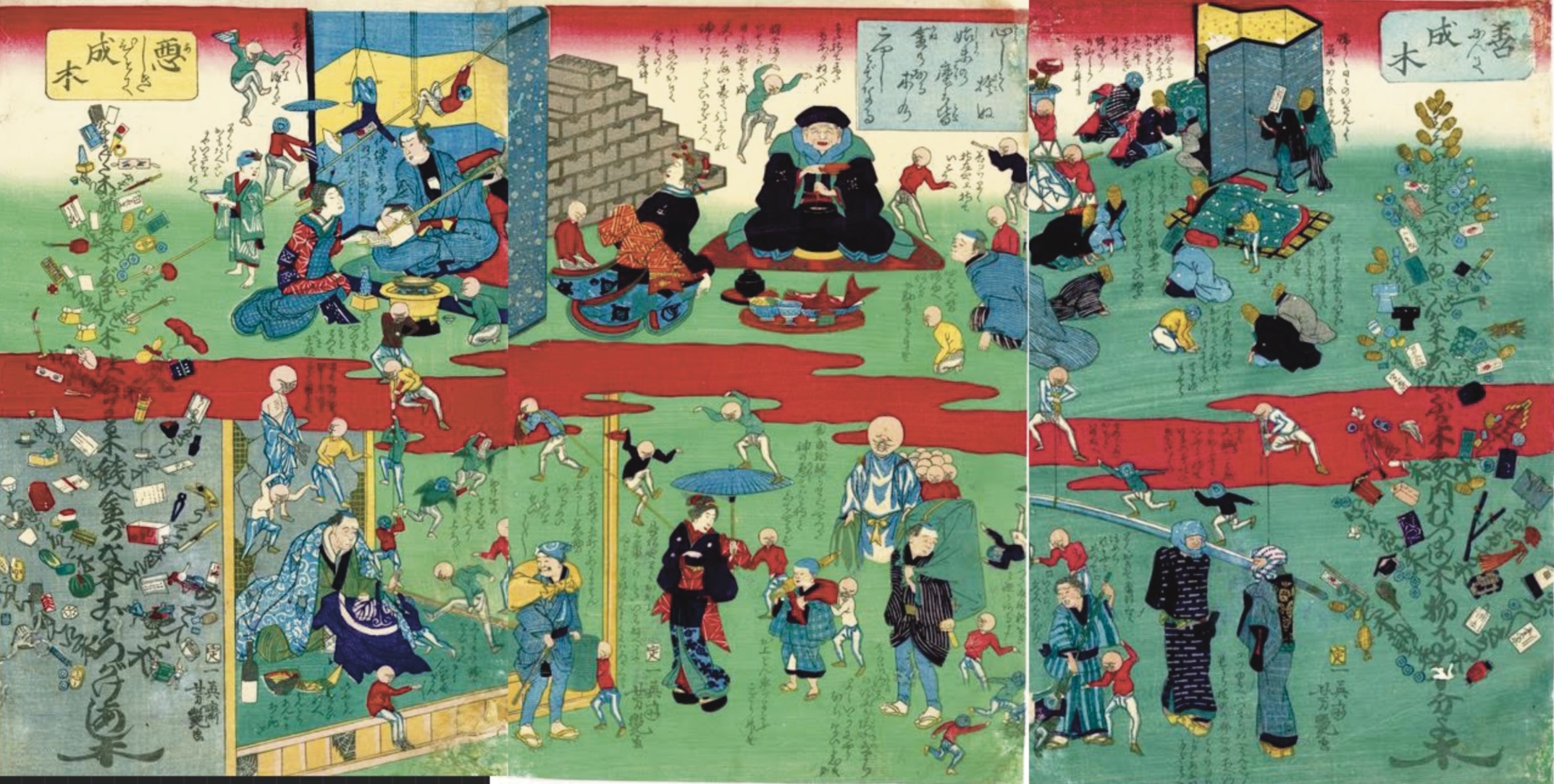 https://data.ukiyo-e.org/uploads/images/6005abfb3f1d27cd1f586eb2727dba88.jpg
Here is an interesting print signed Yoshitsuya. I am inclined to say this is Yoshitsuya II but that is only based on the colors used, not on a date seal (can't find one) or the publisher. I am interested to hear others' thoughts on this. Also, any help with the title or an explanation of the design would be greatly appreciated.


---
---