Ippitsusai Buncho print
---
[ Follow Ups ] [ Post Followup ] [ Ukiyo-e Q & A ]
---
Posted by Marianne Weldon (173.49.9.197) on August 17, 2022 at 17:17:13: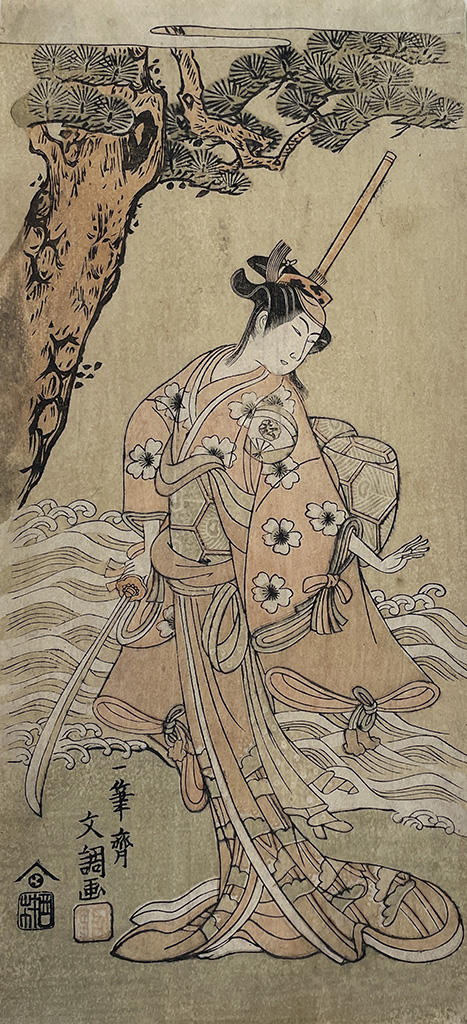 https://data.ukiyo-e.org/uploads/images/31bec7c363e5b62e99f75940c83cc077.jpg
Hello, I'm looking for more information about this print by Ippitsusai Buncho. Our current descriptive title is: Kabuki actor, female character with naginata (polearm), 1766-1773 but I would like to find out if others have this catlaoged and with what title, etc. I'm also unsure what year this was published/printed. Thank you in advance.


---
---