Re: Identify artist
---
[ Follow Ups ] [ Post Followup ] [ Ukiyo-e Q & A ]
---
Posted by Hans Olof Johansson (88.129.176.152) on August 19, 2022 at 07:29:49:
In Reply to: Identify artist posted by James on August 18, 2022 at 23:58:48: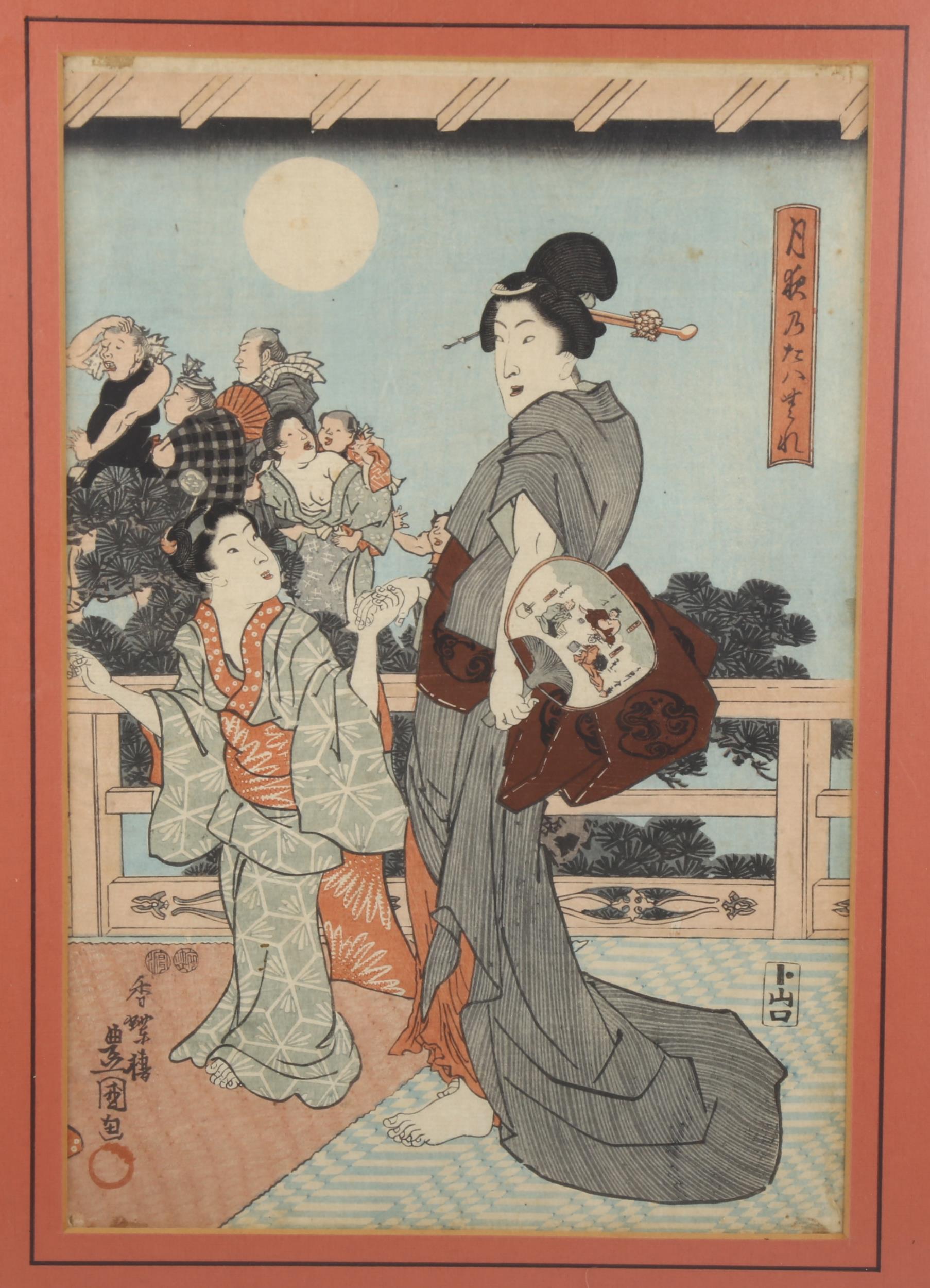 https://data.ukiyo-e.org/uploads/images/d7017eeb13913d59832fc2e13c86c53f.jpg
James,
Your link didn't work. Is this the image you intended to post?
The signature reads Kôchôrô Toyokuni ga (香蝶楼豊国画). The combination of this signature and the two censors' seals, Hama and Kinugasa, suggests that the print was published in 1847-48 and designed by Toyokuni III, also known as Kunisada I.
Best regards,
Hans Olof
---
---