Help with identification - Two pages fro
---
[ Follow Ups ] [ Post Followup ] [ Ukiyo-e Q & A ]
---
Posted by Chris Prior (86.30.144.101) on August 21, 2022 at 09:48:38: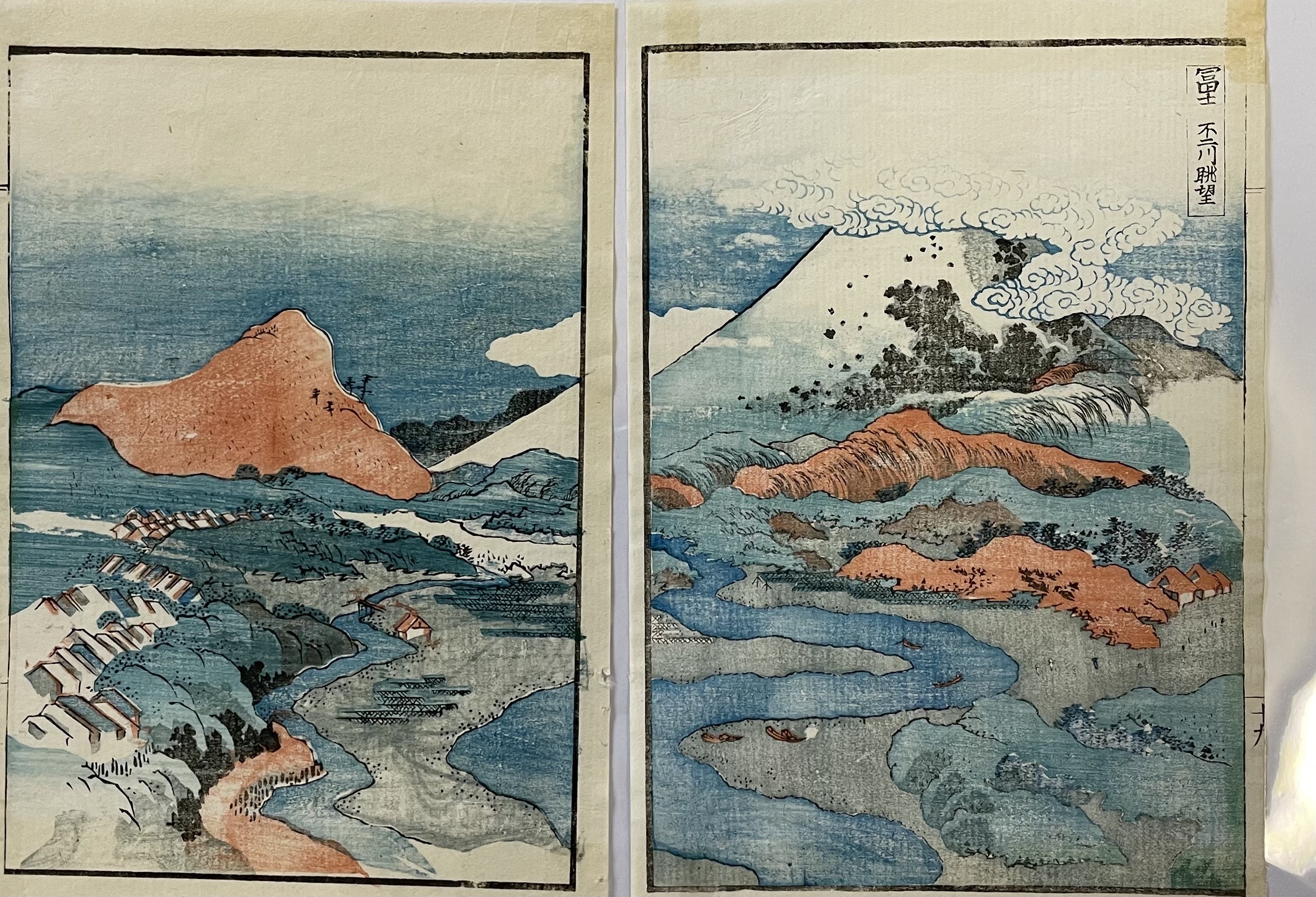 https://data.ukiyo-e.org/uploads/images/ef53900ed53ac64dea5955b11b0c8bed.jpg
This is a double page from a E-hon but i'm having trouble identifying which and the artist. The image is a landscape view of Fuji and some of the styling looks very like Hokusai. Can anyone shed any light on this one.


---
---