Utamaro?
---
[ Follow Ups ] [ Post Followup ] [ Ukiyo-e Q & A ]
---
Posted by Preben (85.225.116.119) on September 07, 2022 at 10:56:03: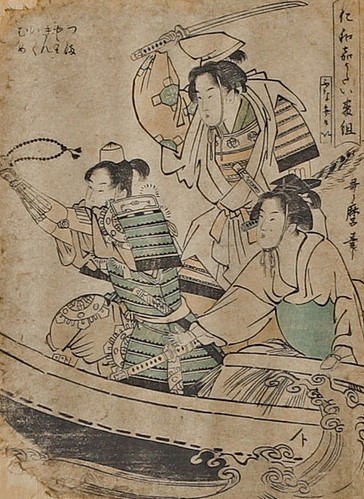 https://data.ukiyo-e.org/uploads/images/53f679af557721c6e7d1053cade21e9c.jpg
Hi all,
I have this woodblock print that according to the signs seems to be done by Utamaro. If its the first or second Utamaro, its difficult to see.
However, would be very happy if someone could identify this print for me. It could be a page from a book but also one part of a diptyk.
Many thanks in advance,
Preben


---
---