Re: Utamaro - collectors seal?
---
[ Follow Ups ] [ Post Followup ] [ Ukiyo-e Q & A ]
---
Posted by Preben (85.225.116.119) on September 19, 2022 at 14:07:27:
In Reply to: Re: Utamaro - collectors seal? posted by Alec W. on September 18, 2022 at 17:08:08: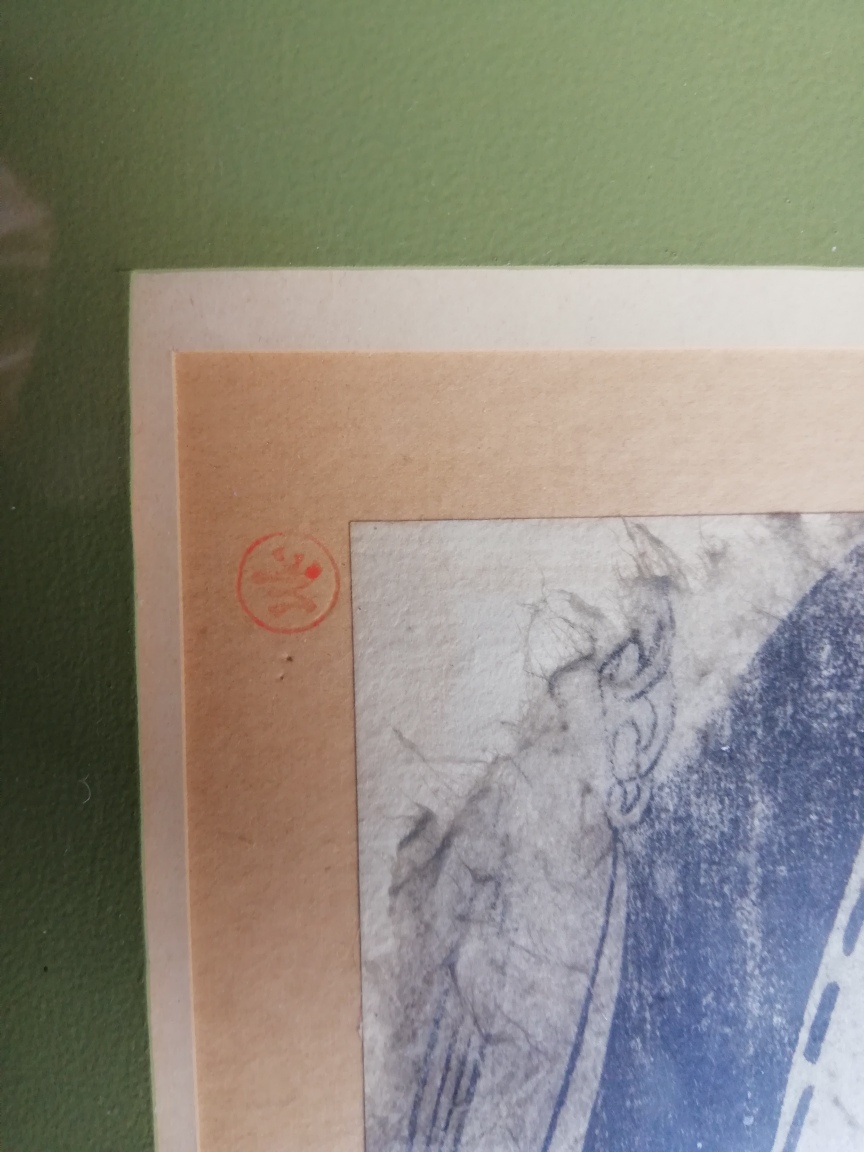 https://data.ukiyo-e.org/uploads/images/95ebd7e6dae15c4d963c02cf9c79b26d.jpg
Hi Alec,
Thank you for your comment, and no, I am not very sure at all. I just try to make some sense out of this by browsing through some collector seals.
You are also right, the seal on my print have a crcle around it campared to the one you show.
I took another picture, I hope this is a better one.


---
---