Kabuki odori print
---
[ Follow Ups ] [ Post Followup ] [ Ukiyo-e Q & A ]
---
Posted by Irwin (174.127.209.134) on October 09, 2022 at 19:55:27: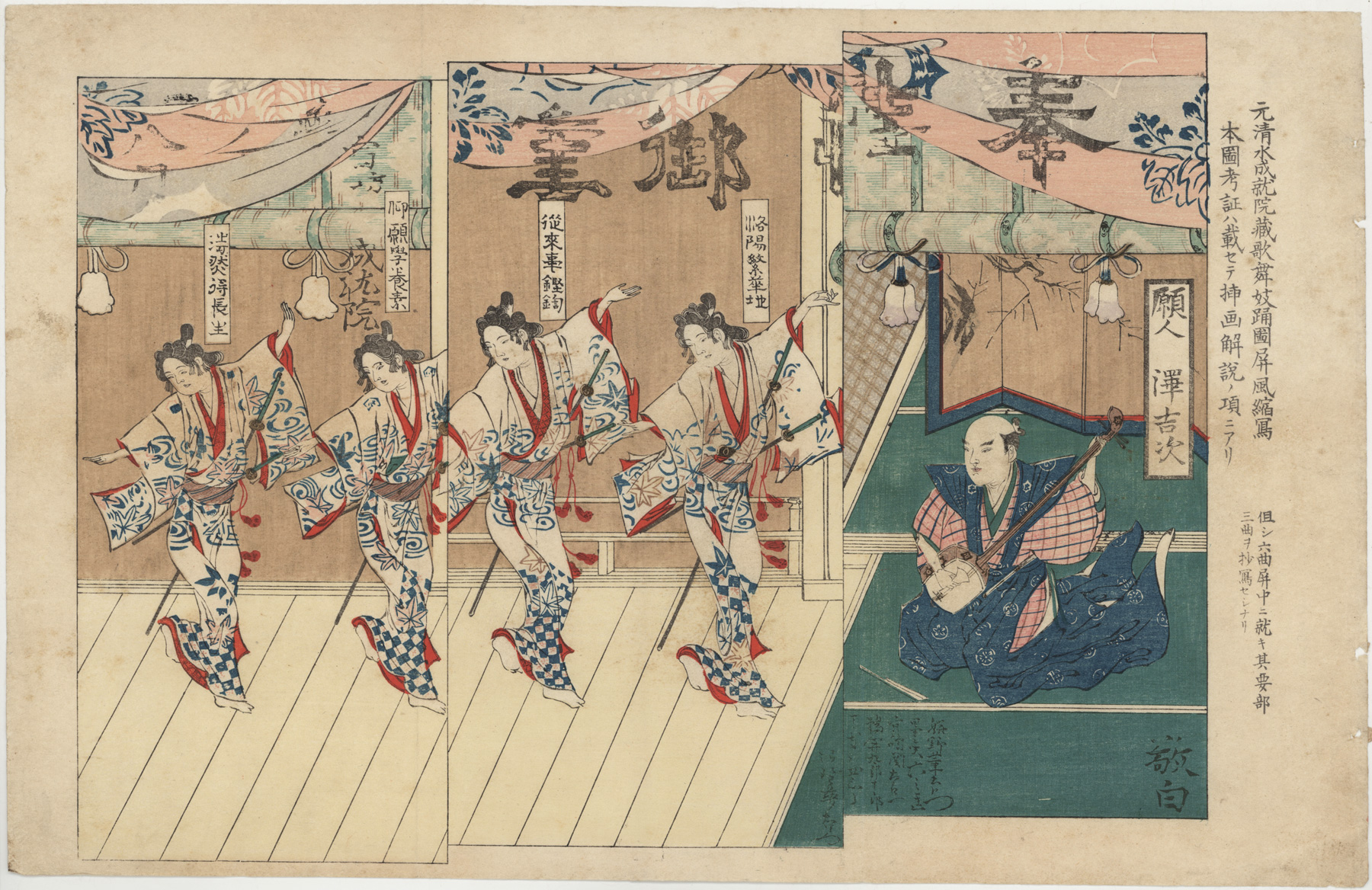 https://data.ukiyo-e.org/uploads/images/76d20a1c79c6e1c759c5f74a351c61f7.jpg
This woodblock print appears to be a woodblock reproduction of part of a six panel folding screen in Kiyomizudera Joujuin Temple depicting kabuki odori with shamisen accompaniment. I'm having difficulty in transcribing a number of the characters, particularly within the image. An unread signature appears in the bottom right of the image area. Would appreciate help in reading the signature and transcription and/or translation of kanji. Partial transcription (subject to my error) of right margin: 元清水成就院藏歌舞妓踊圗屏風縮? 本圗考証ハ戟セテ?画解説ノ項ニアリ 但シ六?屏中ニ就キ具要部 三?ヲ抄冩セ?ナリ
Any suppositions about this print would be appreciated.


---
---