Another Kuniyasu print
---
[ Follow Ups ] [ Post Followup ] [ Ukiyo-e Q & A ]
---
Posted by Jeff Hopewell (81.152.16.155) on October 14, 2022 at 18:11:39: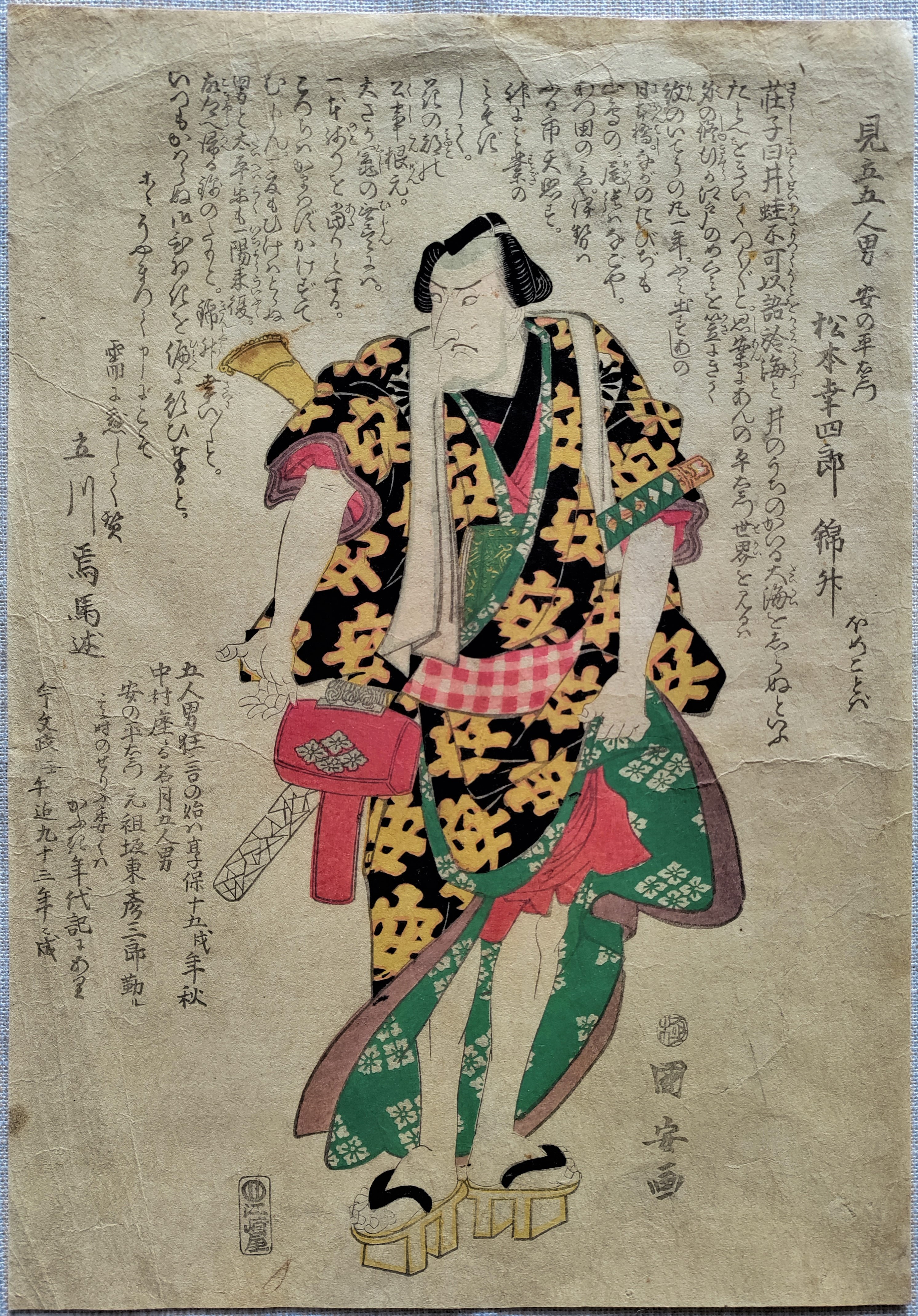 https://data.ukiyo-e.org/uploads/images/b9a1e6cc9b4ff3c3a96fcd8a2f4fd976.jpg
This print by Kuniyasu was published by Ezakiya Kichibei, presumably sometime in the 1820s. It is of Matsumoto Koshiro V as an otokodate. Can anyone offer a more precise date, what role he is playing and whether it is part of a series? Many thanks.


---
---