Osaka Theater Print - Puzzle
---
[ Follow Ups ] [ Post Followup ] [ Ukiyo-e Q & A ]
---
Posted by Judy Hahn (146.115.211.189) on October 16, 2022 at 18:49:51: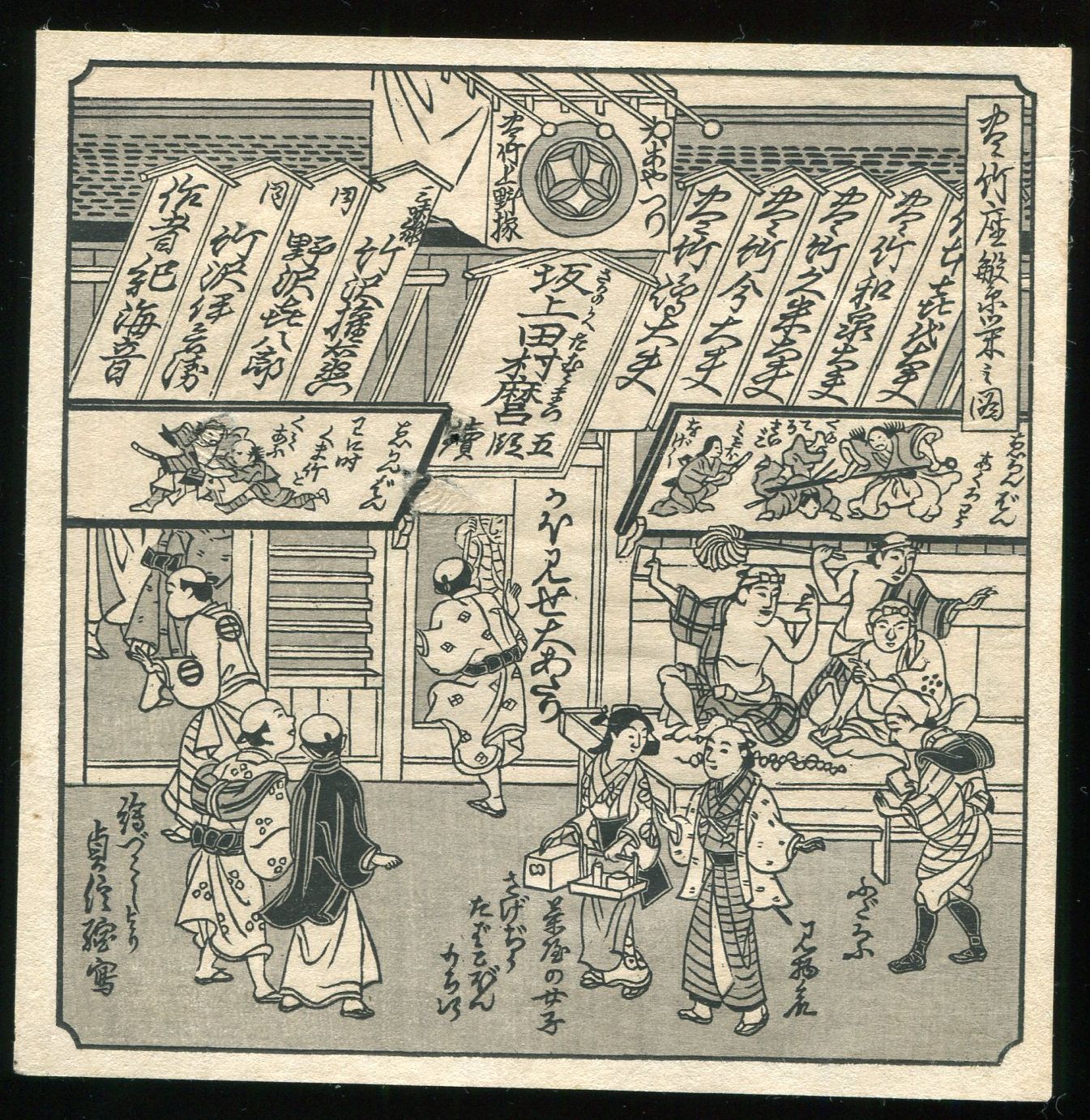 https://data.ukiyo-e.org/uploads/images/c470a5c2b0628351a8bb0342dc060b7c.jpg
When I bought this small print, the information from the seller was: artist: Hasegawa Sadanobu
title :Shochiku za hanei no zu
description: Street scene outside the Osaka Theater Shochiku-za
However, on the Kabuki 21 site, there is this about the theater:
SH'CHIKUZA
City 'saka
History
February 1997: Opening ceremony of the ShŰchikuza, in the heart of the city of 'saka. This modern theater was built to replace the Nakaza.
Is the identification of the theater wrong? Or is the artist wrong?
Any help in deciphering the identification, as well as telling me anything else about the inscriptions / information on the print would be appreciated.
Thanks! Judy


---
---