Unread Meiji print - scene from Urashima
---
[ Follow Ups ] [ Post Followup ] [ Ukiyo-e Q & A ]
---
Posted by Aaron J Cohen (69.181.196.121) on October 19, 2022 at 07:11:18: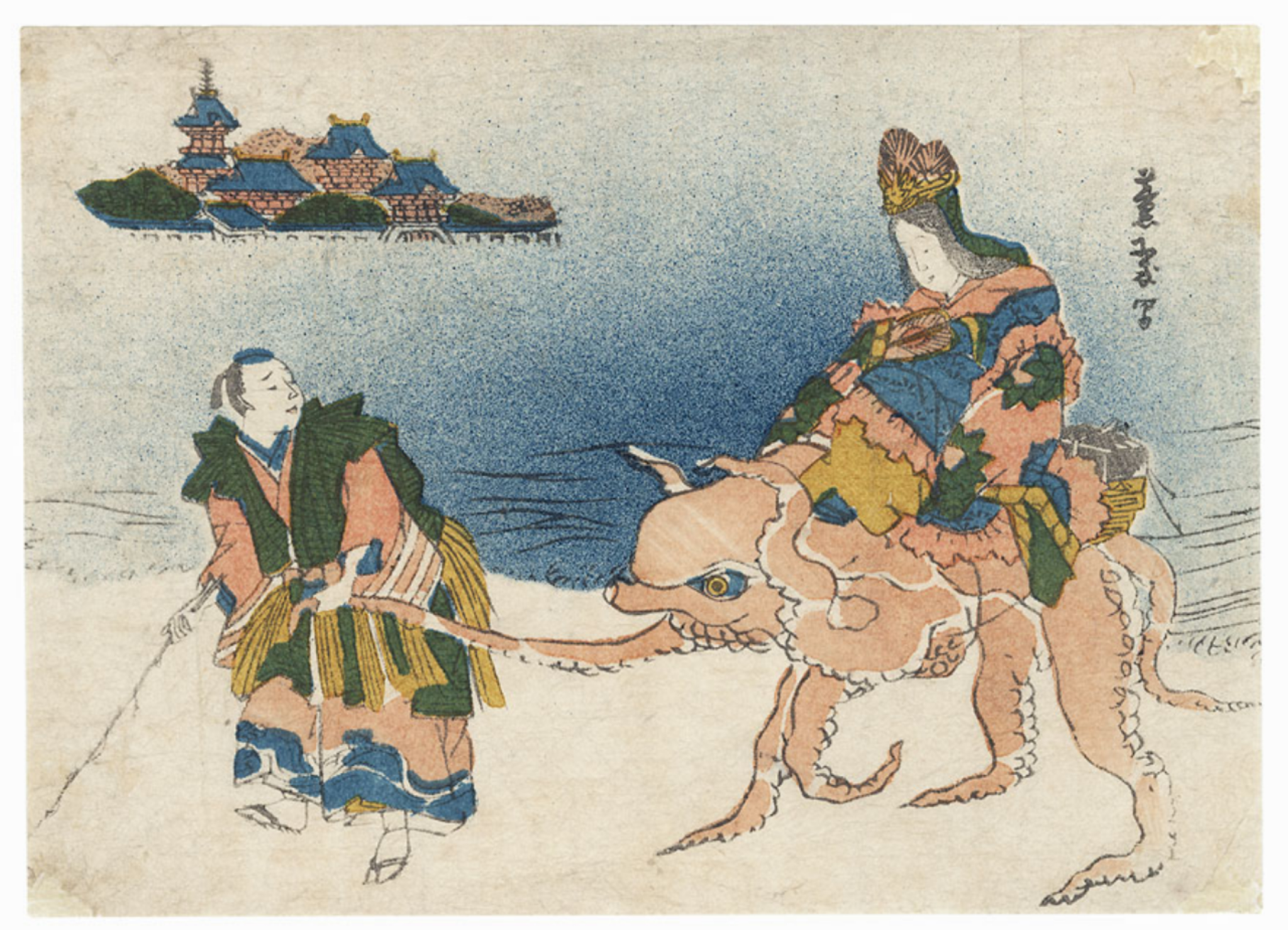 https://data.ukiyo-e.org/uploads/images/e2fcee816a03821b8a050406dcf114cd.jpg
Does anyone recognize this Meiji-Era print - artist (name) unread.
It depicts the Dragon Princess riding an Octopus, from the Tale of Urashima Taro. The print is approximately 6"x9". Any identifications or suggestions - please email me directly at: AaronJCohen@aol.com
Thank you.


---
---