Re: Drawing of Kunisada ?
---
[ Follow Ups ] [ Post Followup ] [ Ukiyo-e Q & A ]
---
Posted by Horst Graebner (88.68.17.37) on October 22, 2022 at 11:21:22:
In Reply to: Drawing of Kunisada ? posted by Helga Turnwald on October 22, 2022 at 10:50:26: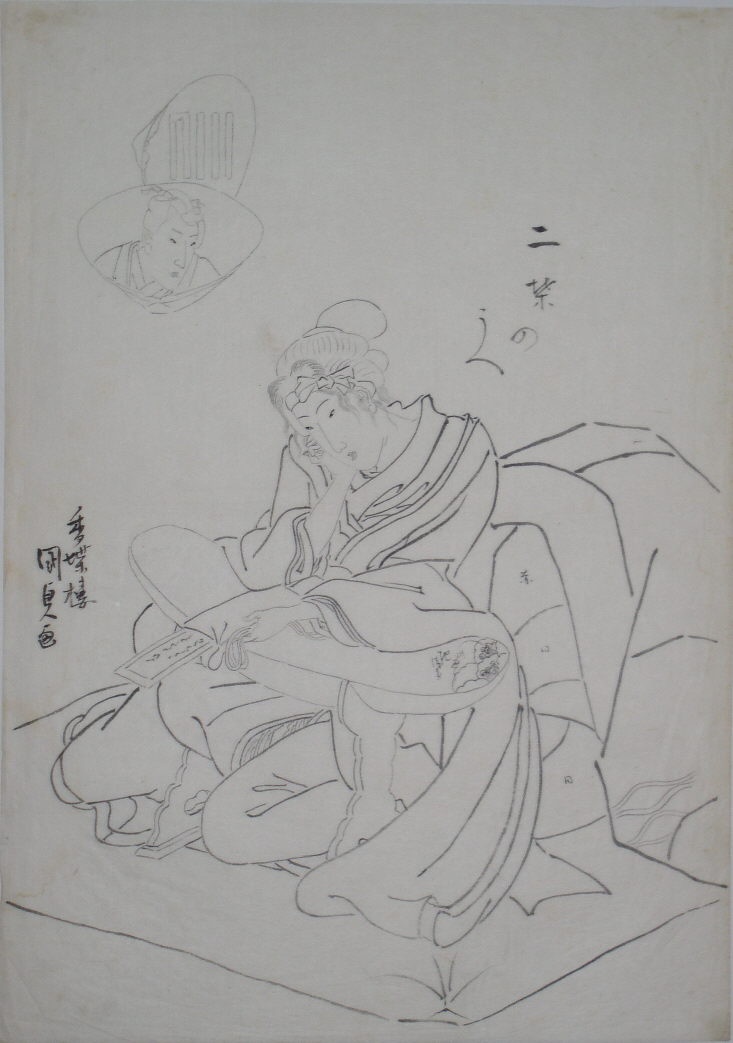 https://data.ukiyo-e.org/uploads/images/e27fbc605edafffac450bdef5218af9e.jpg
Yes, both parts are drawings by Kunisada or after Kunisada.
What is unusual is that the two subjects have nothing to do with one another.
The left part is a Genji print, the right part is a Nō mask.
Left part is in the MFA database https://collections.mfa.org/objects/208075
Here is a more elaborate design of the same sheet.
For right see next answer.
Horst


---
---