Unknown print ?
---
[ Follow Ups ] [ Post Followup ] [ Ukiyo-e Q & A ]
---
Posted by Joris (109.219.234.65) on October 23, 2022 at 10:57:54: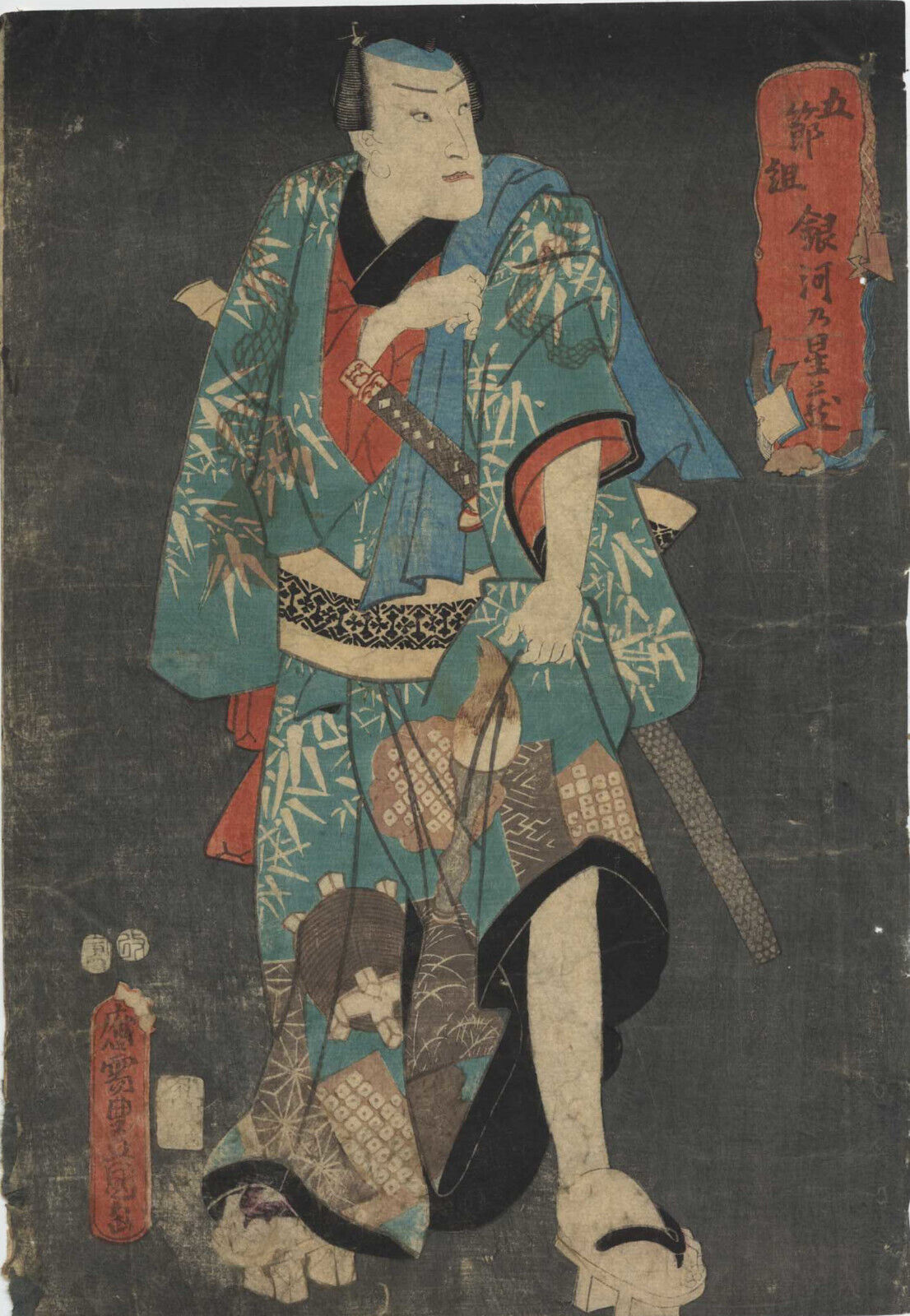 https://data.ukiyo-e.org/uploads/images/9ec468ddccb202323ee7ac46e3cc4034.jpg
Hello, I recently acquired this, my very first Japanese print.There appears to be no match in John Resig's "Ukiyo-e Search". It was said to be Kunisada, but the signature doesn't seem to match. I would dearly appreciate any help, ideas and remarks. Thank you.


---
---