Masakado or Iga no Jutaro
---
[ Follow Ups ] [ Post Followup ] [ Ukiyo-e Q & A ]
---
Posted by Judy Hahn (146.115.211.189) on October 24, 2022 at 20:59:53: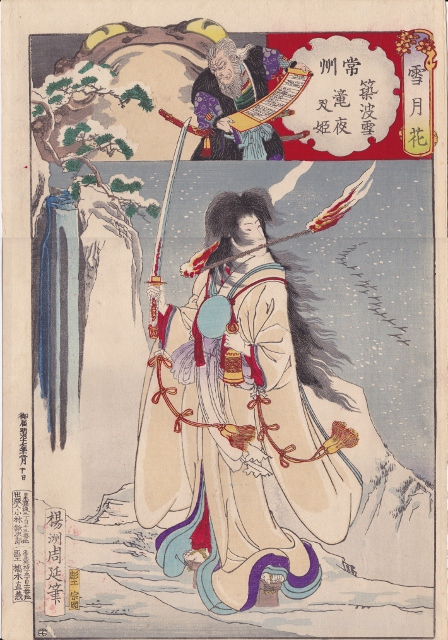 https://data.ukiyo-e.org/uploads/images/43ea1629e322884d0ddae317572fd8fe.jpg
I have a lot of information about this Setsugekka series print featuring Takiyasha-hime. But I have conflicting identities of the man standing next to the giant toad at the top. Some sources said Masakado (her father), others say Iga no Jūtarō (who taught her toad magic). Which is it?
Thanks Judy


---
---