Help identifying print
---
[ Follow Ups ] [ Post Followup ] [ Ukiyo-e Q & A ]
---
Posted by Henry M. (98.33.86.175) on October 30, 2022 at 23:06:38: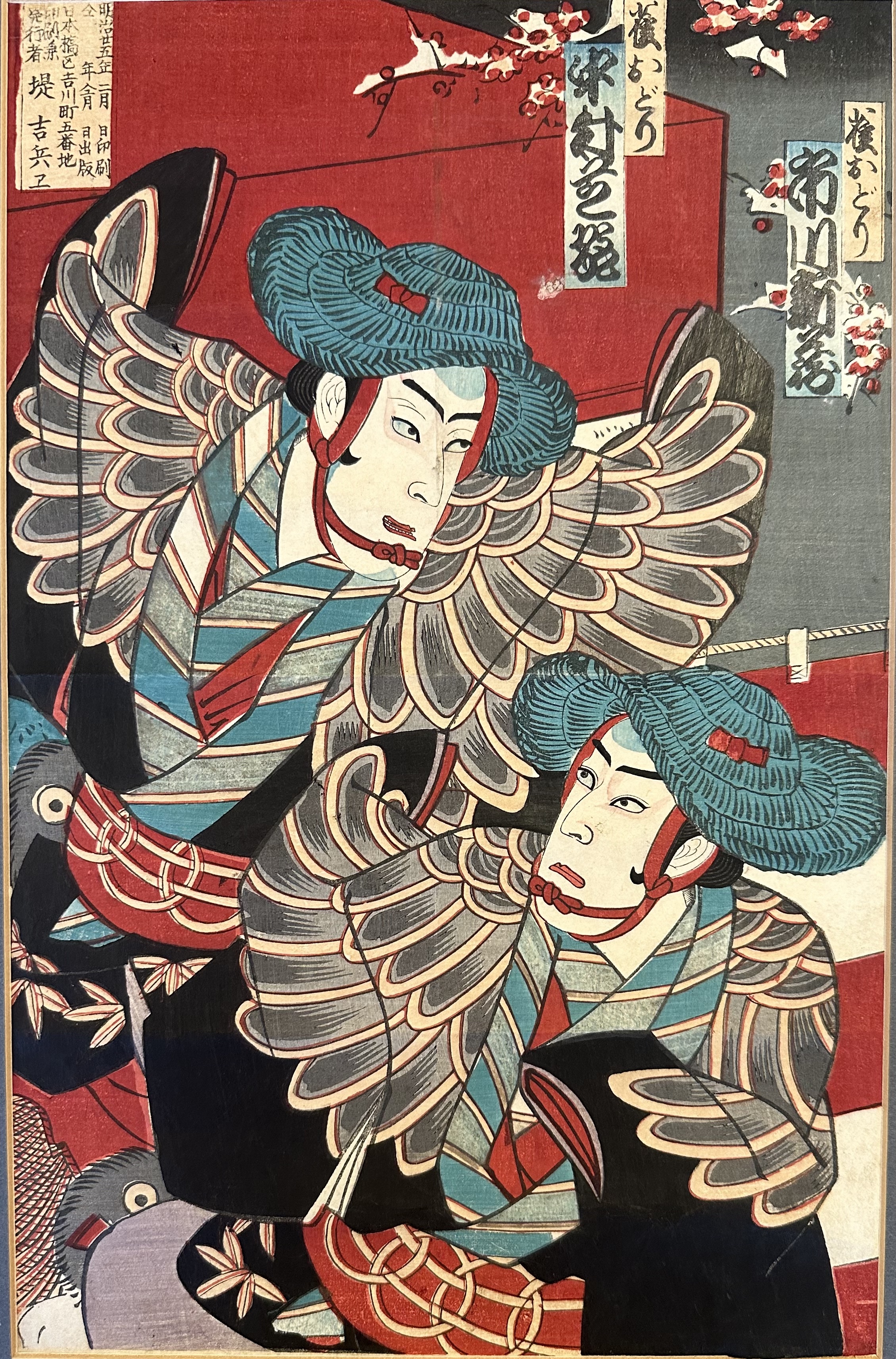 https://data.ukiyo-e.org/uploads/images/574f7226aff644615822a1ace9d1d2f2.jpg
Hi, I bought this print at a thrift store and am trying to identify it and learn more about it. The Ukiyo-e Search didn't turn up any results so I thought I'd try posting here. Thank you in advance and please let me know if I can provide any additional information!


---
---