Kunimasa IV Kagoshima
---
[ Follow Ups ] [ Post Followup ] [ Ukiyo-e Q & A ]
---
Posted by Rick Wilk (68.38.142.14) on November 12, 2022 at 22:43:42: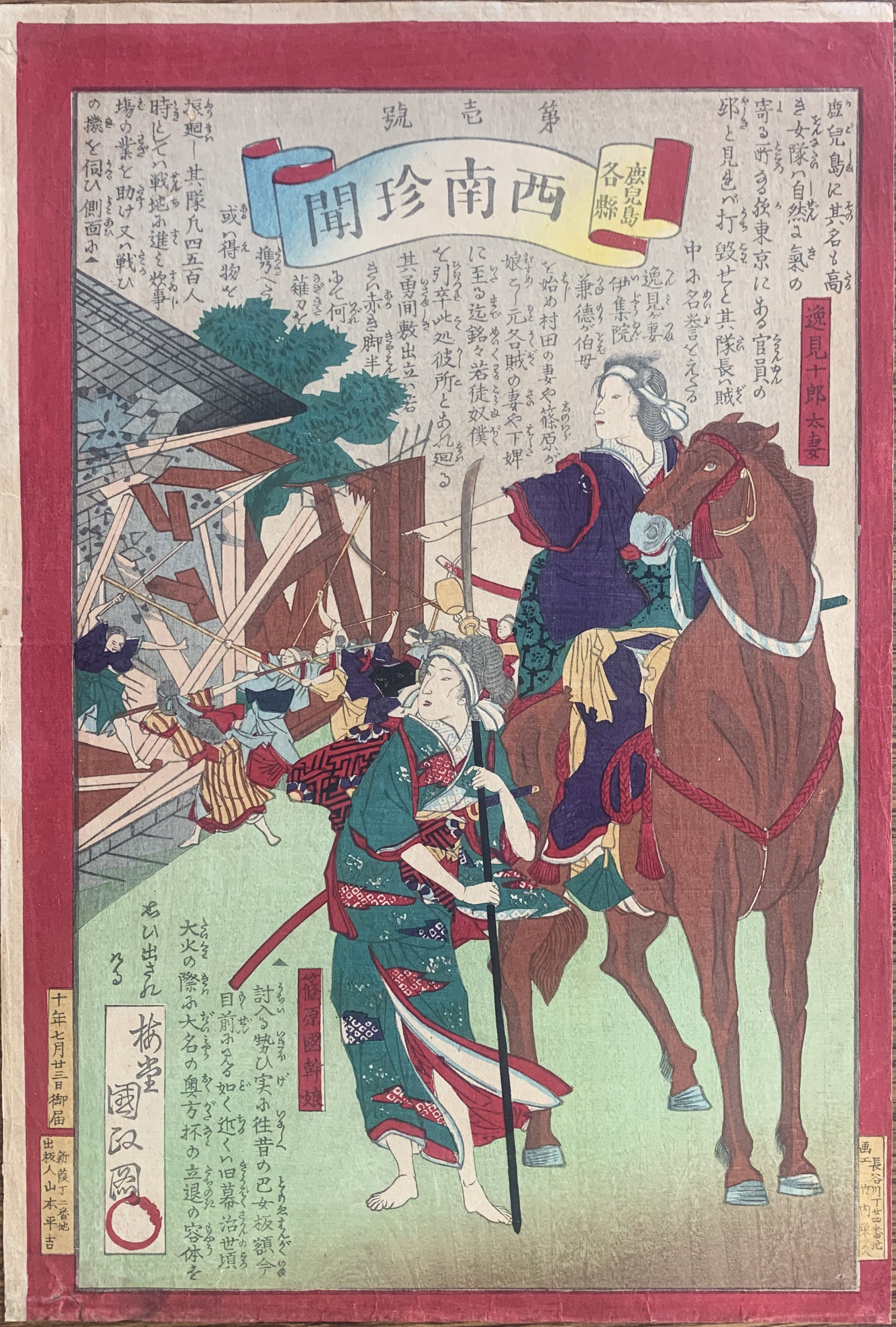 https://data.ukiyo-e.org/uploads/images/bdf5b3a9fc7fff9e8d4e65811e4ada7b.jpg
I have only found one other Kunimasa in this series, and this one is number 10. Does anyone know of others? I believe the series is "Kagoshima Kakuken Seinan Shinbun"
As always, any information would be highly appreciated. All but one of my other Kagoshima prints are triptychs.


---
---